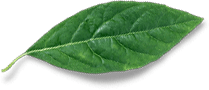 To contact us, please send an email to the address on the left. We will answer within one day.
Thank you, Daniel & Wan
Frequently Asked Question!

Yes, we will send all orders via DHL Express and you will get a tracking code to follow the order.
No, all orders with a value under $800US are exempt form sales tax and duties.
The shipping is 3 to 6 business days with DHL Express shipping. You will get  detailed tracking information when you receive your tracking code. We will ship the next day after we have received your payment.
We only buy from Thai Businesses where the products are produced mostly in production communities. All products are made in Thailand.